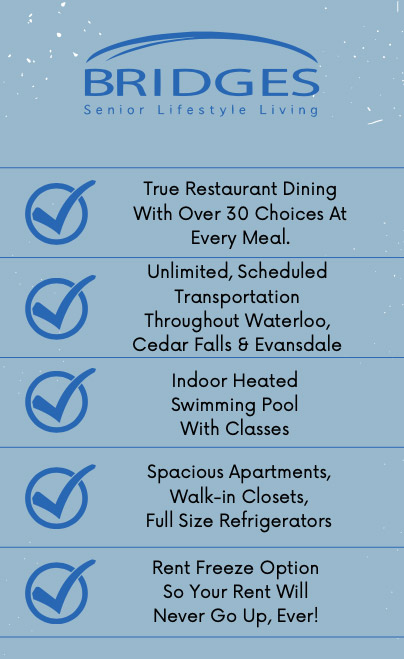 Have Lunch on US!
Fill out the Form Below and Schedule a Tour Today!
True Restaurant Dining
You don't have to settle for two options and set times to eat at Bridges. The San Souci Restaurant is open from 7 am to 6:30 pm. You pick when you want to eat and what you want to eat from an extensive menu, daily specials, fresh soup and salad bar. Our menu Changes 3 times every year with fresh new seasonal favorites.
Unlimited Scheduled Transportation
We don't limit where you go to certain days of the week or the number of times you can use our transportation. Sign up by 3 o'clock the day before and we will get you where you need to go.
Indoor Heated Swimming Pool
Enjoy the pool on your own or participate in our Member-lead classes twice a week. Have the grandkids over for a swim or reserve the room for a pool party.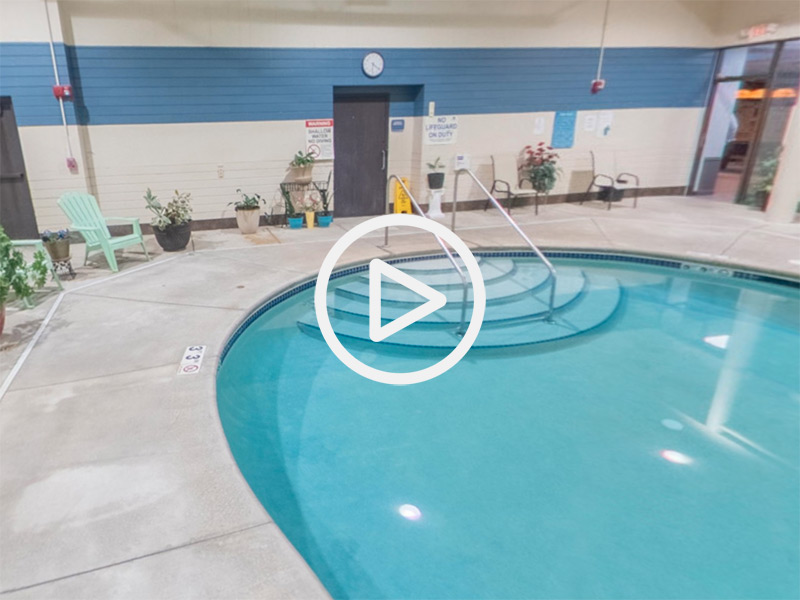 Rent Freeze Option
Bridges offers the option to lock in your rent for as long as you live here, no need to worry about annual rent increases of 3-5% like other places.
These are just a few of our best qualities and there is lot more to see, fill in the contact form above and set up a time to come see all that Bridges has to offer.