Independent
Living
Bridges Senior Lifestyle Living
You Decide
Independent living at Bridges keeps you close to everything you love, surrounded by choices. You decide when and what you want to eat in our Restaurant, if you want to relax in our heated pool, play a game of cards or shoot a game of pool with your friends. From a maintenance-free residence that removes all the burdens of home ownership to the lasting peace of mind that if you have a fall or are not feeling well, our staff will respond immediately when you activate your emergency response pendant.
Even if your needs change, your way of life doesn't have to. There are a number of home health care agencies in the area who can assist you with a full range of options depending on your needs. Get all your needs covered for less than living in an assisted living facility.
The median monthly rate at an Assisted Living Facility is $4500* while the median monthly rate at a Nursing Home is over $9034*. Fill in the contact form for a personalized quote and see what Independent Living at Bridges can save you.
*Genworth Cost of Care Survey 2021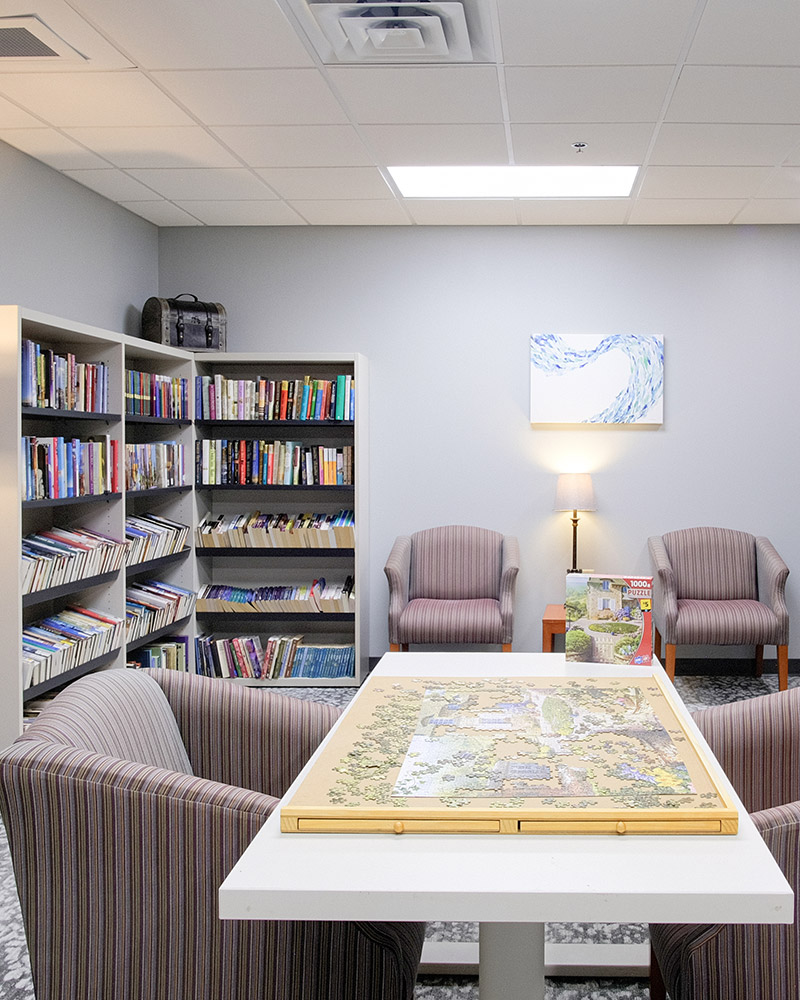 Frequently Asked Questions
What are your meal times?
Choose what's best for you. Our San Souci Restaurant is open from 7:00 am to 6:30 pm. You pick when you eat, where you sit and order what you want from an extensive, ever-changing menu.
What happens if I need assistance in the middle of the night?
Each member is provided with an emergency response pendant to allow you to summon assistance if and when it is needed. You never have to feel alone and helpless.
Can I still stay in my apartment if I just need a little help with some of my personal care – like bathing, medication set up?
Sure, there are a number of home health agencies that you can choose from to meet your personal care needs. Ask a Bridges Representative about your options.
What options are available if I am no longer able to drive?
We are at your service. We provide unlimited, scheduled transportation using our fleet of handicap-accessible vehicles at no charge.
Are parking spaces assigned?
Parking spaces are not assigned. We offer valet service, and in the winter, we warm up your vehicle and drive it to the front door.
Are there community events planned?
Events are scheduled throughout the day and evening. Members are always welcome to join an existing program or to start a new activity. We have numerous events throughout the day and we are sure you will find something that interests you. Our full-time event coordinator is open to new ideas as well.
What about laundry?
Bridges has conveniently located coin-free laundry rooms available on each floor for members to use if they need to do additional laundry outside the 2 loads every other week that are included in your monthly fee.
Do you allow pets?
Yes. Dogs and cats are welcome but there are size restrictions.
My family and friends live out of town, but I would like them to come visit me for a long weekend. Can you offer them overnight accommodations?
We offer one-bedroom furnished apartments. You can reserve rooms for a modest nightly fee by calling the Front Desk. Your guests can also contact the Front Desk to purchase meal tickets to dine in our San Souci Restaurant.
Are there programs available to help with expenses?
Yes, those details can be provided during the tour. Fill in the Contact Form on the right to get all your questions answered.
Ready for a tour?
CONTACT US